HSSE culture is the number one priority in the oil and gas sector as the formulation and management of and Contribute to a fair reduction in related injuries, fatalities, damages (both time and property), and occupational safety. Successful implementation of HSSE best practices policy takes time and effort from the entire oil and gas enterprise, will dramatically enhance environmental performance and mitigate the environmental damage resulting from oil and gas exploration and production and thus sustainable growth.
Risks & Hazards of Oil and Gas Industry
Motor Vehicle Accident – #1 Cause of Death in the Oil & Gas Industry
 Roads lacking firm shoulders and other safety features

 

 Fatigue due to long distance driving and long working shifts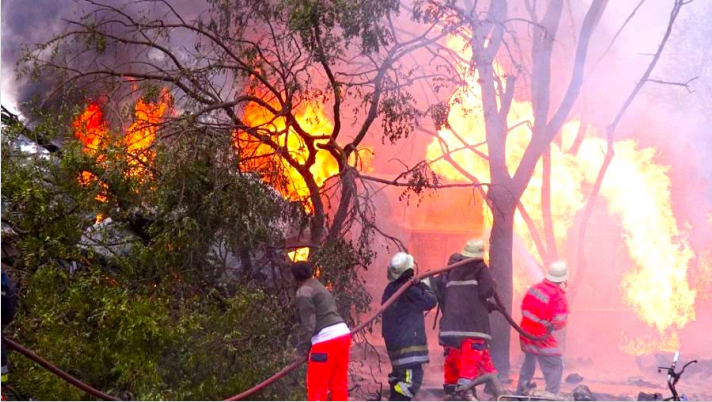 Morogoro Tank Explosion
On 10 August 2019, a fuel tanker exploded in Morogoro, Tanzania, killing at least 89 people and injuring at least 55 others. It was one of the largest disasters of its kind in Tanzania. The incident happened in the town of Morogoro, which is located 185 km west of Dar es Salaam.
– Wikipedia, May 5th 2021
According to a recent study by the CDC, oil and gas workers are nearly ten times as likely to die or be seriously injured in a motor vehicle accident on the job as people who work in any other profession.
Workers being struck by, entangled or crushed by tools, machinery and other objects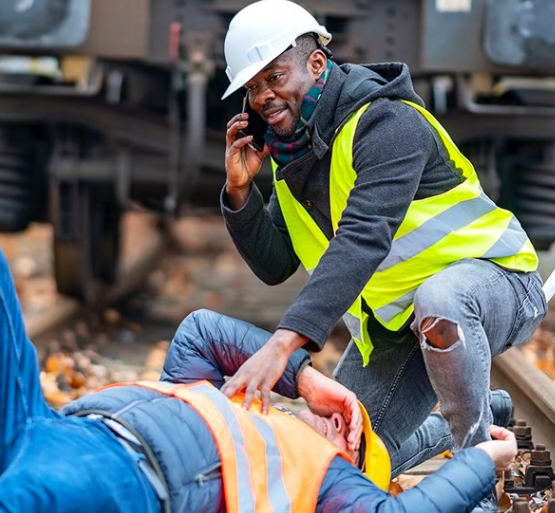 Contact Injuries
Contact Injuries (Objects or Equipment) are responsible for the SECOND HIGHEST number of Deaths in the Oil & Gas Industry
 Presence of highly Combustible Hydrocarbons

 

Presence of Oxygen / Ignition Source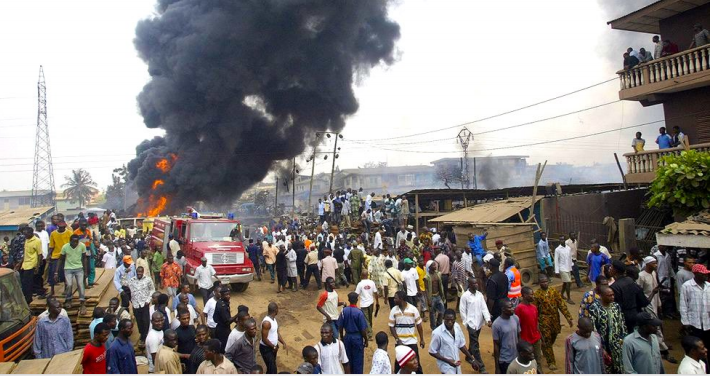 60 Dead in Nigerian Pipeline Explosion
A fire that ignited at a Nigerian oil pipeline Friday has now claimed 60 lives, Reuters reported Monday. Officials gave a death toll of 16 on Friday, but a spokesperson for the National Emergency Management Agency (NEMA) updated that figure Monday. The fire broke out in southeast Nigeria near the city of Aba and was caused when vandals attempted to rob fuel from the pipeline, officials said.
– EcoWatch, October 16th 2018
Frequent need to work at elevations

 

Uneven Surfaces

 

Improper use or Non-Availability of fall protection systems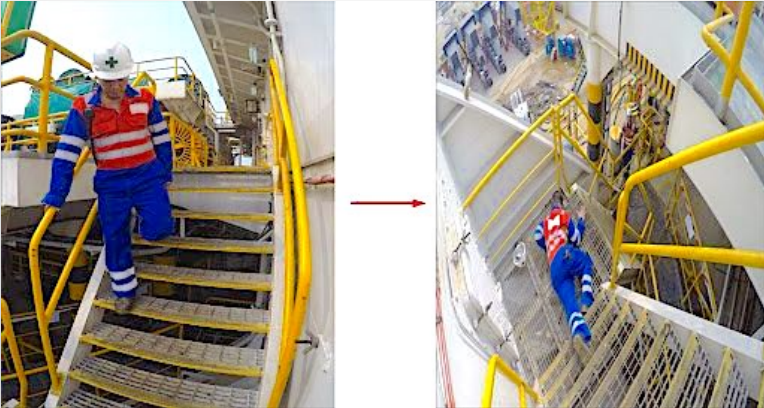 Slips, Trips and Falls
Injuries caused by slips, trips, and falls in the oilfield are common, as oilfield workers often work long hours in challenging outdoor environments, increasing the likelihood of a slip or a trip. In fact, slips, trips, and falls are the THIRD LEADING cause of injury in the upstream Oil and Gas industry.
 Confined space refers to space which by design:
‣ Limited opening for entry and exit
‣ Unfavorable natural ventilation
‣ Not designed for continuous employee occupancy
 Examples of confined spaces in Oil & Gas industry are storage tanks, pipelines, silos, etc.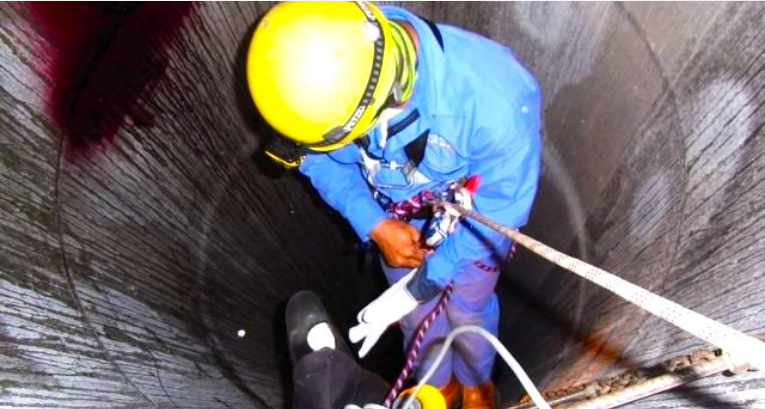 Confined Space
Confined spaces are common in the oil and gas industry. … Safety hazards associated with confined spaces include ignition of flammable vapors or gases. Health hazards include asphyxiation and exposure to hazardous chemicals
RISKS ASSOCIATED WITH PETROLEUM REFINING
High flammable material

High temperature / pressure

Modern Technologies use hydrogen extensively

Corrosivity / Reactivity

Toxicity

Self ignition on leakage from system

Uncontrolled process reaction

Loss of containment / accidental release
CONSEQUENCES OF UNSAFE ACTS AND CONDITIONS
Accidents causing disabilities or even fatalities.

Major or minor fires.

Damage to plant/machinery.

Loss of production/profits.

Psychological impediments.
HAZARDS ASSOCIATED WITH PETROLEUM REFINING
Pressure hazards (high pressure oil/gas from reservoir, inside pipes & vessels, high pressure steam from boiler)

Temperature hazards (high temperature at compressor discharge pipe, low temperature at liquid nitrogen tank)

Motion hazards (rotating drill pipes, rotating motor shaft, swing object during lifting)

Chemical hazards (corrosion inhibitor, lube oil)

Electrical hazards (lightning, electric work)

Gravity hazards (slip, fall, falling object, heavy lifting)

Noise hazards (high noise at compressor area)

Hazardous atmosphere (gas release from vent, sulfide acid inside gas)

Confined space hazards (work inside pressure vessel)

Excavation hazards (laying buried onshore pipe)

Sharp object hazards (work with grinding machine)

Water & Underwater hazards (scaffolding work above sea, subsea pipeline inspection)

Radioactive hazards (welding inspection by X-ray)

Manual Handling hazards (wrong position during manual lifting)
Health, Safety, Security & Environment

This 30-hour course represents excellence in OSHA training. Over five days, the trainer will thoroughly explore hazard identification, prevention and mitigation, as well as OSHA's complex standards, criteria and requirements, delivering easy-tograsp information.
Trainer's qualifications
The instructors are OSHA Authorized Outreach Trainers. In order to teach this course, the trainers must have completed OSHA's Trainer Course #500 in Occupational Safety and Health Standards for Construction. Prerequisites for this course are five years of general industry safety experience and completion of OSHA's course #510, Occupational Safety and Health Standards for Construction
Why a 5-Day, 30 hrs course?
By attending this in-depth, week-long course, teams are committing to one of the highest levels of occupational safety and health training available. Very few courses offer the depth of critical knowledge, timely information or important skills that will be found here. This course will prepare organizations to fully protect their employees from hazards and protect their organization from fines, penalties and citations for non-compliance.
Day One:
Welcome and overview of the weeks training
Safety & Health
Day Two:
Record Keeping and Reporting
Inspections, Citations & Penalties
Walking and Working Surfaces
Day Three:
First Aid

Bloodborne Pathogens

Personal Protective Equipment

Materials Handling & Storage

Permit-Required Confined Spaces
Day Four:
Lockout / Tagout

Machine Guarding

Hearing Conservation
Day Five:
Hazardous Materials

Exit Routes, Emergency Action Plans, Fire Prevention Plans and Fire Protection

Electrical

Hazardous Communication